ISTANBUL DESIGN BIENNIAL / MORE THAN DESIGN!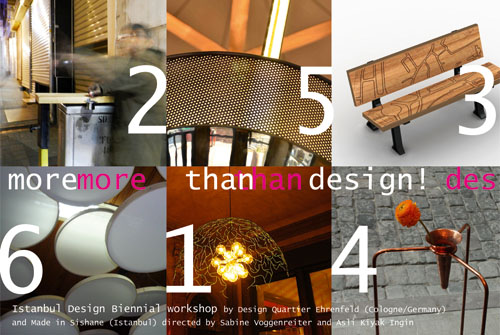 By invitation of the Istanbul Design Biennial DQE and Made in Şişhane realized the workshop "More than Design!" with six German designers and German and Turkish students. The products are showcased in the exhibition course of the new Design Biennial in selected venues.
The "More Than Design" workshop was organised by a partnership between Design Quartier Ehrenfeld (DQE), a German initiative based in Cologne, and the Istanbulbased activist project Made in Şişhane. The concept of the workshop followed the motto of this year's biennial, "Imperfection". The workshop directors, Aslı Kiyak Ingin and Sabine Voggenreiter, asked whether this topic might lead through Istanbul and whether it could show us a new approach to contemporary design. The workshop offer an opportunity to rethink the unique design-production models of Istanbul, especially of small-scale production in old neighbourhoods where crafts are still prevalent, such as Şişhane and Galata with their unique networks which make it possible to create, design and produce on the spot as part of an instantaneous process.
Şişhane District in Istanbul has many lighting shops and small-scale producers who have been producing lighting items for the last hundred years. Each small producer has a workshop specialized in metal, wood, plastics, textiles or a whole range of other materials and techniques. There is a big production network in this very small area and they have the ability to produce more complex designs by using simple machines, old techniques and hands. Besides its unique and flexible potential for production, the district is facing some threats: increase in importing cheap products from Far East; increase of land values due to gentrification process; new Beyoğlu Master Plan and its decisions which aim to remove the small producers from the district. Adding value to the quality of products by inclusion of design will help the district's unique production network to survive. Based on this idea, Made in Şişhane Project organizes some innovative and participatory actions to provide sustainable and creative visions for the district, to support the existing production network and to create awareness in the public.
Cologne's Ehrenfeld district, the subject of research by the Design Quartier Ehrenfeld project which is being supported as an urban planning project by the European Union, was also home to lighting production in the past, and is a handicraft centre that is now enjoying a rapid increase in the number of design offices and workshops. The project analyses a new approach that focuses on cooperation between crafts and design on a small, local scale as a community process, including new production formats such as rapid prototyping. Ehrenfeld is distinguished by its creative 'humus' and intercultural structures, and these facets are to be developed and communicated by future DQE projects as well. Already, events on such themes as interior design, urban design, industrial design, fashion design, new work, mobile working spaces, ecological design, sustainability, gender studies, urban agriculture, editorial design, migration, 'quartier' studies of individual neighbourhoods and districts, and other themes are being prepared.

The workshop was carried out by six German designers: Ulrich Exner, architect and designer, Siegen; Pierre Kracht, product designer, Dortmund; Jörg Mennickheim, industrial designer, Cologne; Katharina Pawlik, product designer, Cologne; Felix Stark, industrial designer, Cologne; and Nicole Suess, fashion designer, Cologne; students from the University of Siegen, ecosign - Design Academy Cologne and FH Mediadesign Düsseldorf; and university students from the fields of interior architecture, industrial design, architecture, visual communications, graphic design, cinema, and media departments of Turkish Universities: Anadolu University, Bahçeşehir University, Işık University, Istanbul Bilgi University, Istanbul Technical University, Kadir Has University, Marmara University, Mimar Sinan Fine Arts University, Yıldız Technical University.
During the five days of the workshop, participants were paired with German designers and given the opportunity to visit lighting ateliers in Şişhane, where they explored this unique laboratory and engaged in an informal transfer of knowledge, becoming part of the togetherness of designers and craftspeople that represents an alternative to the contemporary design world and its mass production.
During the workshop, the directors' expectations were fulfilled, as the process became even more important than the final object, although these products now incorporate both the story of their creation and their context in a way, including, for instance, the famous Doğan Apartment, central Galata Café Gündoğdu, Okcumusa Primary School and Tea Corner in Şişhane, Reception Manzara Apartments in Galata and the old Tünel Passage in Beyoğlu. The products designed and manufactured specifically for the selected spots in the district are exhibited in the same venues with videos, posters, stickers and information describing the process. The workshop documentation will highlight the processes, stories and experiences, the complex relationships and the important yet not visible historical and recent deep knowledge to share.
The objects will remain at their locations during and after the Istanbul Design Biennial, and the entire design and production process will be presented in the central exhibition hall of DQE in Cologne for the PASSAGEN Design Festival 2013, where the participants will meet and rethink the process once again.
The designers have been worked in teams with the German and Turkish students, Christina Zimmer, Johannes Gansmann, Katharina Gautsch, Kira van der Giet, Matthias Behrmann, Paul Ketz, Sandra Gunkel, Sarah Heinrich, Tanja Stein, Tina Schweitzer; Alp Doğan Urut, Aslı Gök, Aylin Erdinç, Bilge Merve Aktaş, Burcu Sevinç, Büşra Koçak, Büşra Polat, Duygu Nart, Elif Çak, Ferhat Arslan, Gökhan Çınar, İdil Işıksoy, İlknur Kaya, İsmail Berkel, Limay Türkkan, Merve Koçdemir. Müge Ertilav, Serhat Altın, Özge Turgut Tuğba Tarım and Yağız Basgıcılar.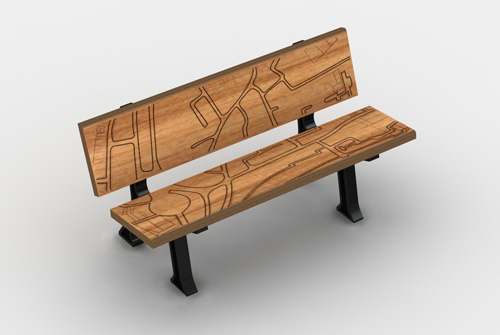 Felix Stark – bench Visible Vanishing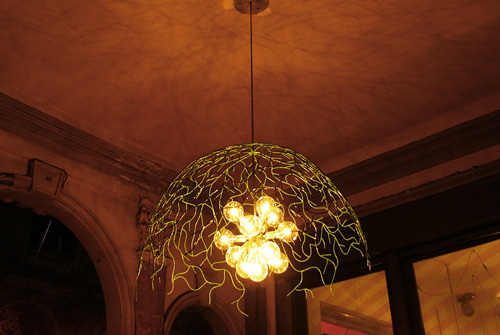 Jörg Mennickheim – Full Grown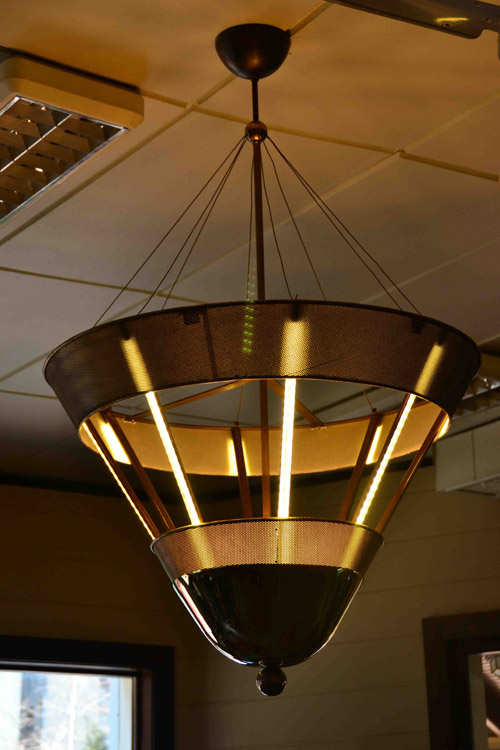 Katharina Pawlik – Chandelier
Nicole Suess – canteen lighting objects
Pierre Kracht – Flowers for Istanbul
Ulrich Exner – table
13.10. – 12.12.2012
istanbuldesignbiennial.iksv.org