DRAP ART'10/11
From the 17th of December 2010, to the 9th of January 2011, Drap-Art'10/11 will be held at the CCCB in Barcelona, and Ehrenfeld will also be presented at the international Recycling Art Festival of Catalonia.
DQE presents: Anna Fankhaenel; Bettina Migge; dasselbe in grün; ecosign / Akademie für Gestaltung; Ehrenfeld Apparel; Esther Bauhuis; Florian Conradi; HAND UND FUSZ; JACK IN THE BOX e.V.; Kristel Jenkel; Lenka Petzold; Magnus Berns; Marius Götze; Michelle Christensen; RCYCLIA; Sammelwerk; Sandra Gunkel; Sonic Ballroom; The Geekz vs Trinkhallen Schickeria; The mo.od.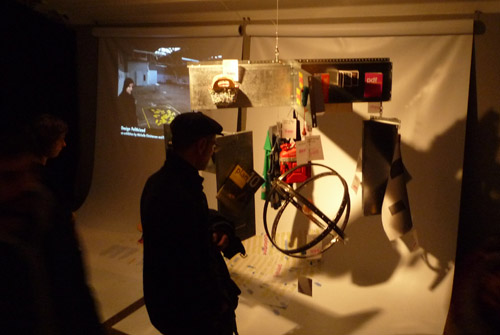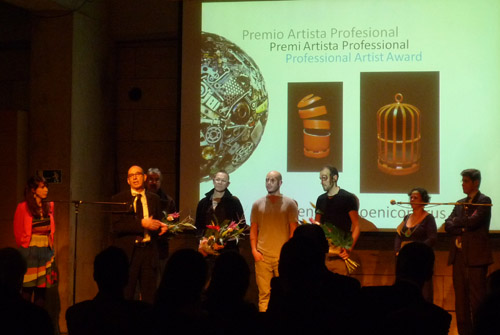 Award ceremony in the category "Professional Artist";
Prize winner: Armengol Tolsà-Badia Ermegol from Argentina
Sammelwerk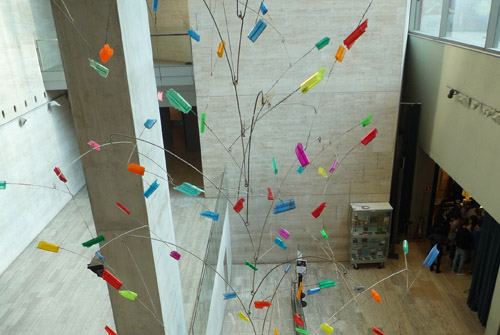 Wenzhou
The cologne artist group Sammelwerk (Esther Kusche / Rainer Kiel) produces expansive kinetic sculptures – mobiles – consisting of objets trouvés such as plastic caps and found objects from the streets and parks of Cologne. In an aesthetically transformed way the beholder is confronted with the extent of the environmental pollution and the amount of plastic goods, with which we deal every single day. After a long time has passed people now gradually become aware of the fatal impact of this highly durable material to humans and the environment.
ökoRausch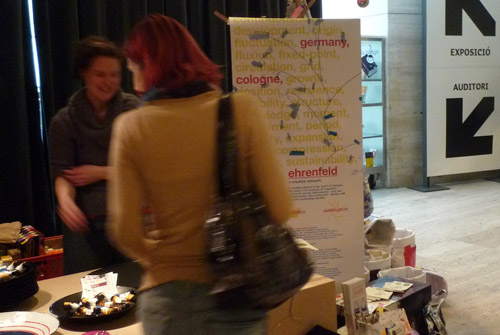 Ehrenfeld trade fair for thoughtful design – presents stylish ground-breaking pioneers, labels and designers who creatively follow a philosophy of ecological and ethical correctness. It provides a forum for workshops, seminars and art work – and brings design, culture and know-how together to hype ecological awareness and necessity.
At Drap Art recycling design festival, ökoRausch proudly presented: Ko-j Recycling Design, Lockengelöt, RCYCLIA– The Art of Recycling, TrashBags und Upcycling Hanna Bayer.
OPENING HOURS
CCCB – Centre de Cultura Contemporània de Barcelona
Montalegre, 5 - 08001 Barcelona
LINKS
www.drapart.org
www.sammelwerk.com
www.oekorausch.de